Young hero Teja Sajja's much anticipated 'Hanu Man' is directed by Prasanth Varma, Amritha Aiyer is the female lead role. This film is once again making headlines. The film is set to be released in 11 languages and will be released in theatres on January 12, 2023.
In the latest buzz, 'Hanu Man' makers dropped the 3rd single date release. After the two captivating songs, it is gearing up for the 3rd single on Tuesday 28th November.
The film boasts an esmbaling cast of Vinay Rai, Vara Laxmi Sarath Kumar and others in pivotal roles. K Niranjan Reddy producing this film under the banner PrimeShow Entertainment. The musical scores are done by a trio of music directors Gowrahari, Anudeep Dev, and Krishna Saurabh.
Here is The Poster for you: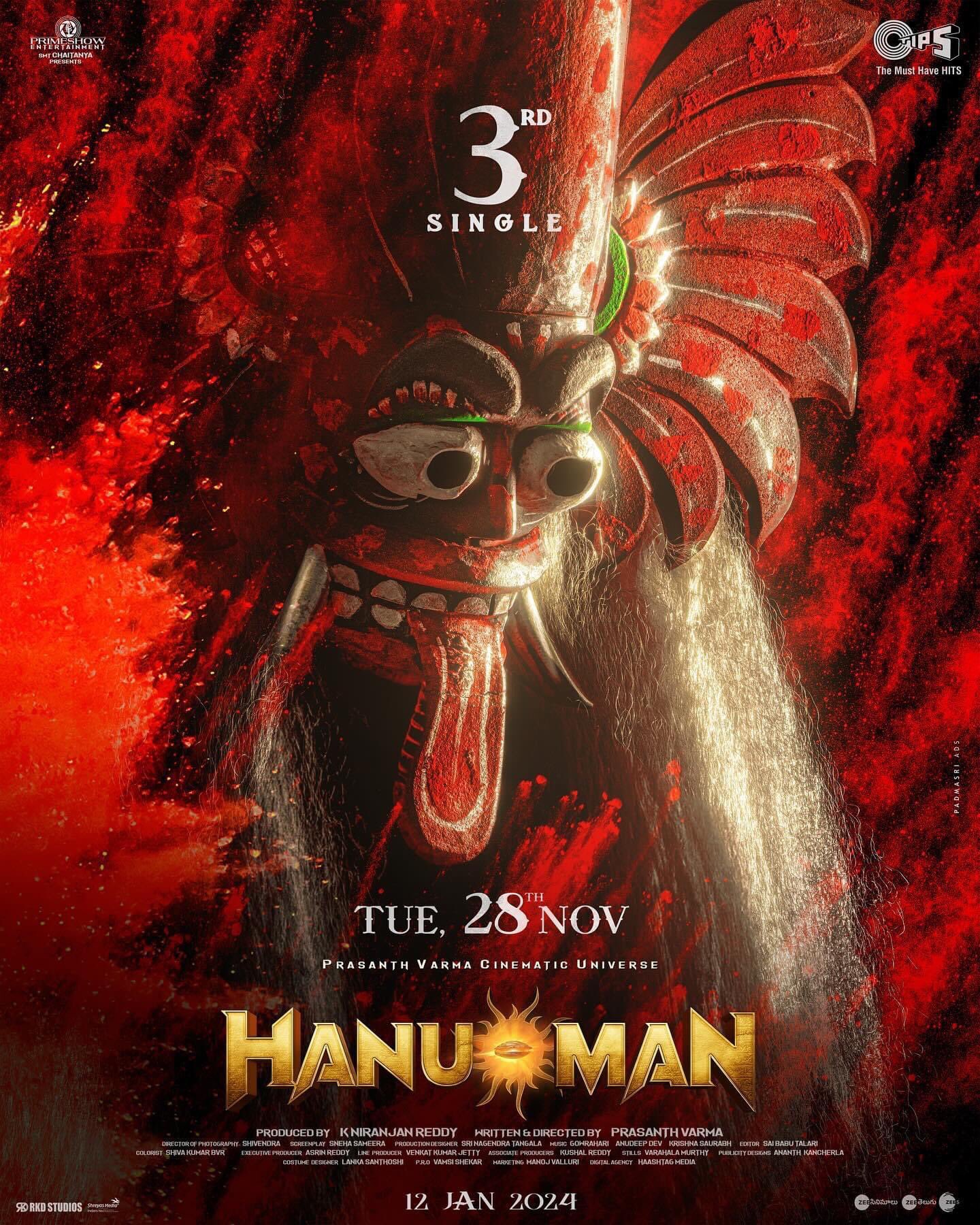 Read More: Saindhav: Wrong Usage Lyrical Video Out Now