Tamil star, Thalapathy Vijay's recent theatrical release film is 'Leo'. Leo opened to mixed reviews but it did pretty well at the box office. It is one of the biggest box office hits from Tamil cinema this year.
Fans of Vijay are waiting for the OTT streaming of 'Leo'. Finally the wait is finally over.
Coming to the topic, the official update on the OTT release is finally here.
The official OTT partner of Leo, Netflix has announced that the film will be made available for streaming on their platform from the 24th of this month in India and 28th Nov Globally in Tamil, Telugu, Malayalam, Kannada & Hindi".
This essentially means that the film is making its OTT debut 5 weeks after its theatrical release, which is about the standard timeframe these days. The film did pretty well at the box office despite the mixed reviews and it has to be seen if it can repeate the similar feat on OTT now.
Here is The Poster: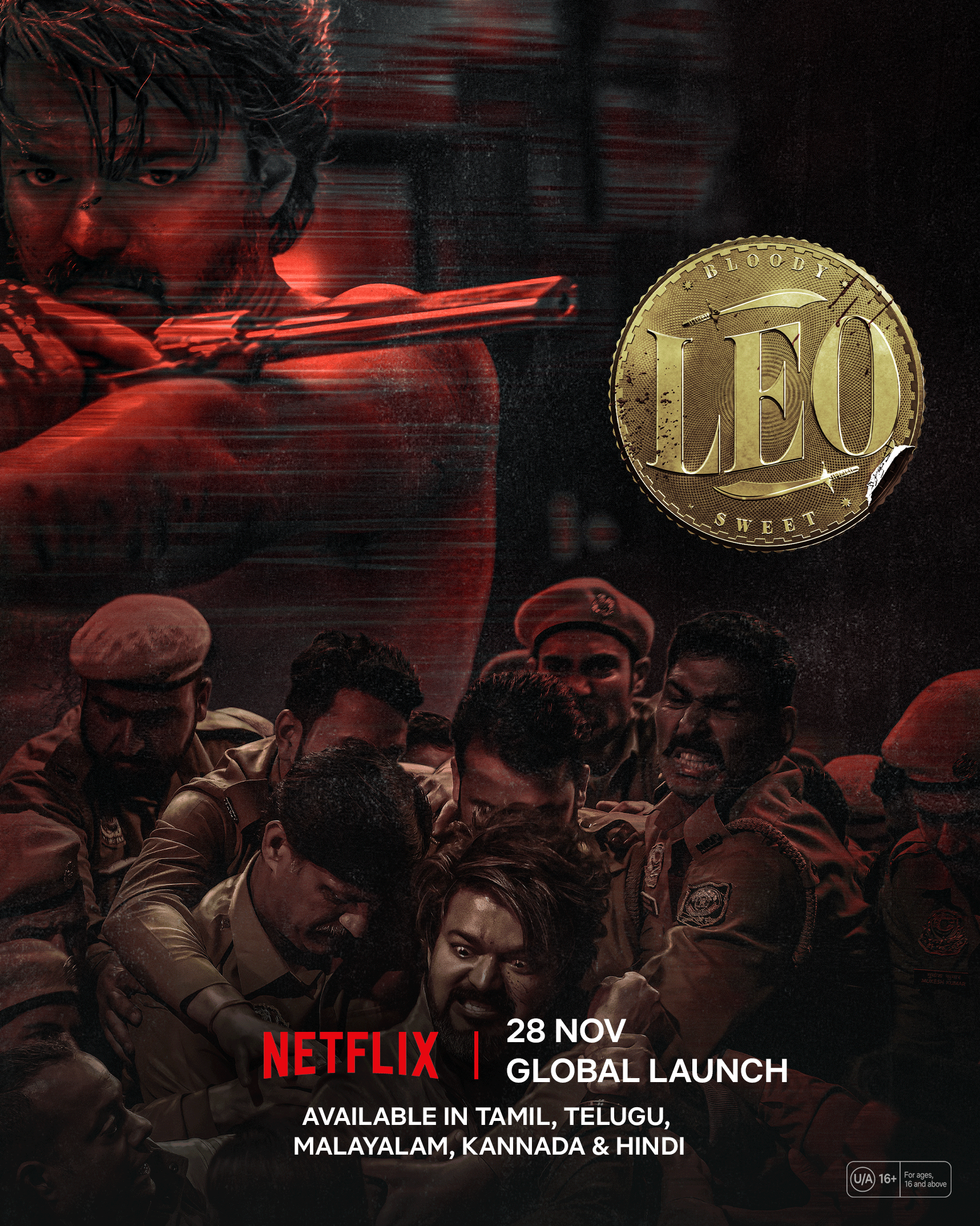 Read More: Aadikeshava Trailer Launch